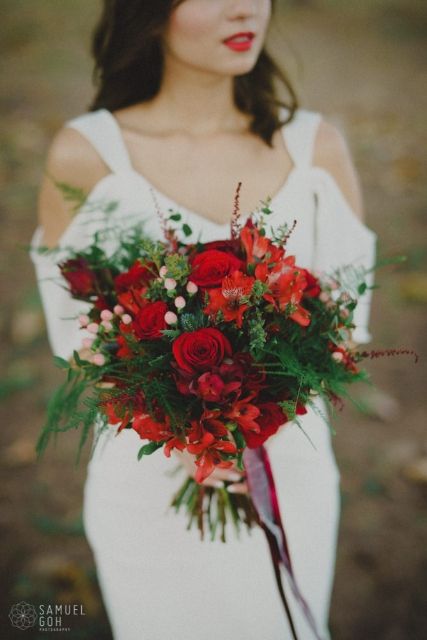 With the many (way to many in fact) options in our local market, finding THE florist for your big day can be a pretty daunting task. Would you stick to the usual favourites that everyone keep talking about, or risk a hidden gem to fulfil your floral dreams? The florist you select will play a major role in setting the tone for your big day.. My florist would play a vitally important role on my big day since I've decided to scrape the idea of hiring a creative to style and conceptualized my wedding and focus solely on fresh blooms. You see, florals play a big part of my relationship with my husband (when we were teenagers, he used to surprise me with gerberas and lilies!), my social media posts and my home decor; I wanted to share that love with my guests on our big day. To make sure all of these blooms are beautiful and within your budget, picking the right florist (and working with her) is crucial to say the least. So I started my research pretty early on..
By luck, I first got to know about
CottonandSage
on her
Valentine's Day Special
and found myself impressed with her floral arrangement. It steered far far away from the traditional
cringe-worthy
bouquets and focuses on wild flower bouquets I'm crazy on. Thus, we decided to work on my pre-wedding shoot for starters!